Flip its been an age since I last shot surfing in Cape Town.
Many good reasons for that non-more so than the stupid cold water we have to deal with. Like the water temperature, my interest in surfing has been pretty low of late.
However when a little "blob" appeared on the swell charts a little while back, my interest was renewed.
Going in to this swell I had a particular shot in mind. Rather than just rocking up at a surf spot and shooting with no particular (creative) idea and hoping for a shot or two, I set out specifically to shoot a composition in decent light.
For this particular shot the wave I needed was breaking, the required tides were around the time of the lighting I had in mind. All I needed was a goofy-footy surfer that was capable of some mad airs…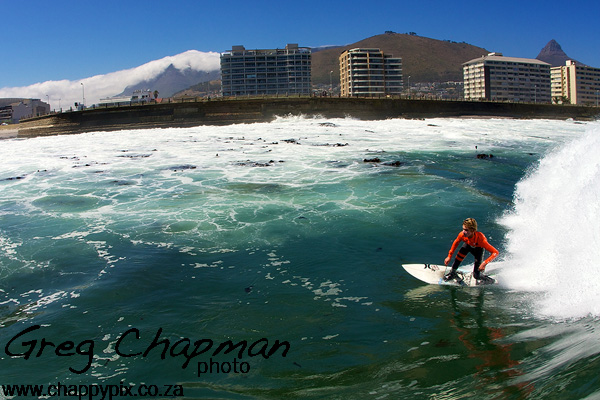 Jordy Maree's first wave. A board breaking experience
Dylan Wichmann was selected.
Since his 2nd place finish at SA junior Champs, Dylan's confidence has been up and has been surfing pretty good of late.
This was to be Dylan's second ever surf at Off-The-Wall and we nailed the shot on the first wave!
A sick front side rotation composed in an interesting way and well lit… So stoked with the results.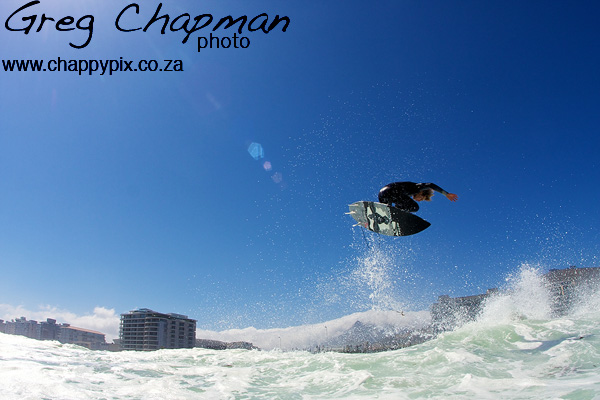 Dylan Wichmann found a few boosting sections
The first day of shooting OTW on this swell gave us some serious fun waves with the odd bigger set keeping us alert. The only issue was the wind. There was none! A little bit of an offshore would have helped loads as the wave was not really barreling but the air sections were sick and that's what I wanted to shoot.
Soon after Dylan and I had shot a few we were joined by Jordy Maree, Steffen Burrows and Tom Nel.
These are all very talented surfers and I was amping on the possibilities going forward.
Jordy's first wave, however, was from one of the bigger sets of the morning and got smashed with a broken board for his efforts. Not a great start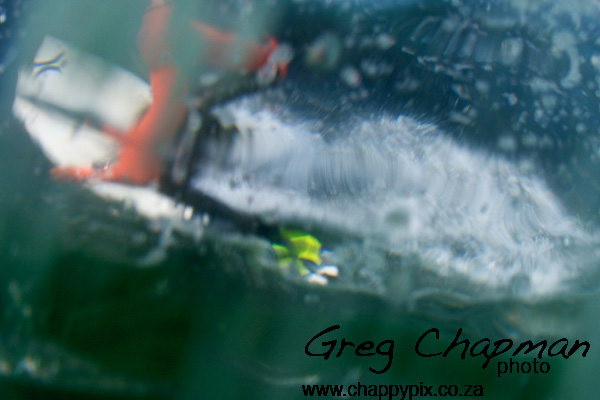 Attempted under-water shot with Steff Burrows
Steffen was looking for set waves but could not find anything spectacular. Most of the waves were closing out or shutting down, also there was a little bump on the face that was not very welcome and definitely affected the surfers.
Tom Nel took a few beatings, much to my amusement!
While Jordy Maree eventually rejoined the lineup armed with a new stick but he too could not find that epic pit.
After watching the guys struggle through the beatings and closeouts I swam in. The water was also ice cold so I got a little over it and being smashed myself.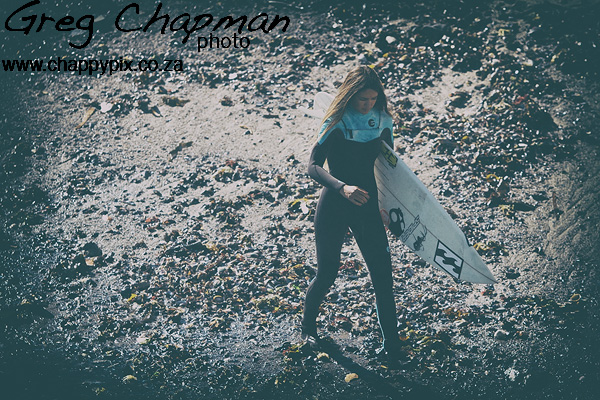 Tanika Hoffman was taking the conditions seriously 
The next morning I was to shoot with Tanika Hoffman.
Again taking Dylan we arrived at OTW to a larger more wild swell and very surprisingly no wind. This was highly irritating as it was blowing a flipping gale everywhere else.
Shooting from the water was not going to be a good idea. I settled on shooting from the rocks with my 70-200.
Tanika was charging and Daniel Wilson had joined us for his début out at OTW. Dylan was smashing the lips with some classy fin free tail wafts. On his penultimate wave, Dyl took one massive air drop which must have creased his board because on the very next wave he went for a huge turn only to snap his board in two.
Session over.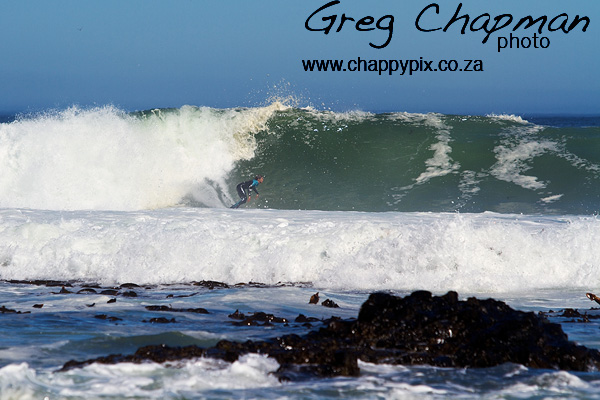 The bigger waves did not worry Tanika hoffman
So good to shoot surfing in Cape Town again. Yes the water was not fit for human recreation but we scored fun waves with no crowd and no other 'photographers' snapping away like trained monkeys…and i came home with a couple of sick shots!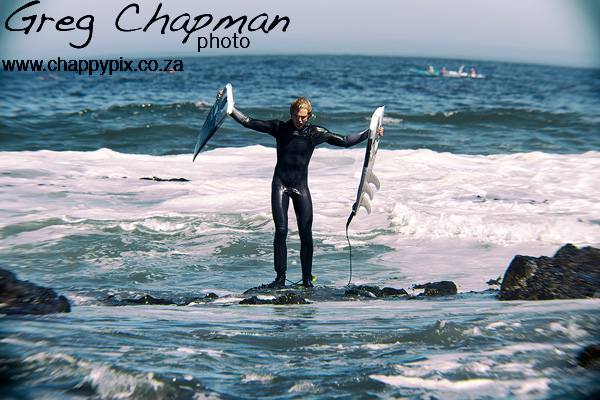 Dylan Wichmann pushing it a little too hard
Little leftover gallery