The Golden hour is a great time to shoot surfing photos. The light is usually of a better quality and allows one to create dramatic images even if the subject matter is a little on the bland side.
Being on the west coast of South Africa I am constantly fighting harsh light and glare due to predominate back lighting.
Under normal circumstances back lighting, for me, does not work too well.
However.
When the sun starts to sink towards the horizon and the sky lights up in a brilliant golden hue, the possibility of some interesting image, like silhouettes is on.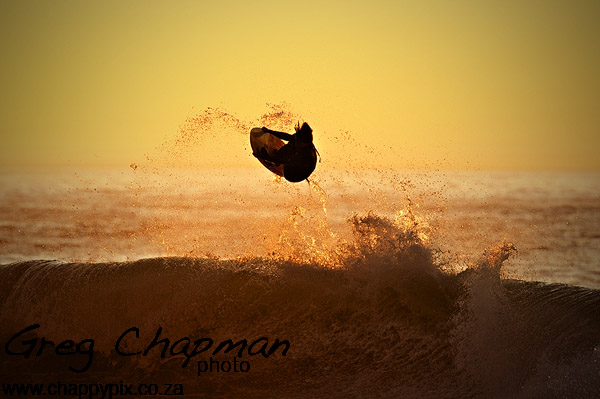 Justin Stevens, LLandudno golden silhouette
I enjoy trying to shoot interesting surfing silhouettes.
The natural shape of a surfer lends itself nicely to this type of image.
For me, a silhouette is all about a interesting and graphic shape against a clean dramatic background while being lit from behind the subject.
I also love soft, low light from the side.
This particular situation enhances the texture in the image.
This light is also great for adding some movement to the picture by slowing the shutter speed to create an eye pleasing speed blur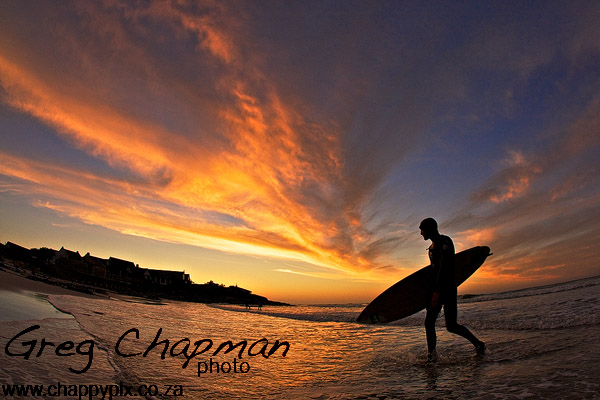 Uknown exits the water in Kommetjie as the sun sets
My Favorite has got to be sunrise up the East coast.
There sheer quality of light (compared to Cape Town) is worth making the effort for. The soft warm glow of a new day cannot be beat.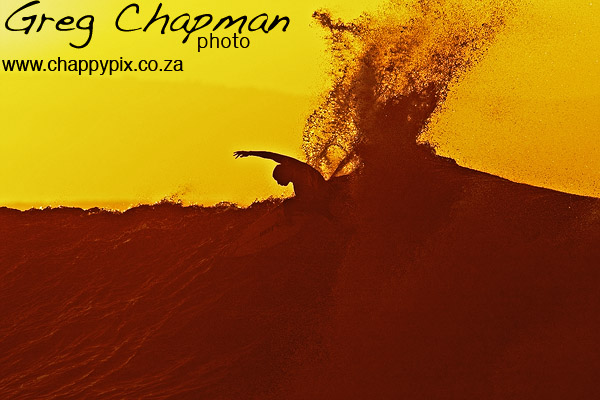 Mick Fanning, J-Bay Sunrise.
A quick Gallery of some of my low-light/golden hour work…