In the run up to Christmas 2012 we received some fun waves in and around Cape Town
For the first batch of swell, I took two of our top junior surfers to a little bay on the other side of False Bay.
This bay was also the scene of Cape Town's last fatal shark attack.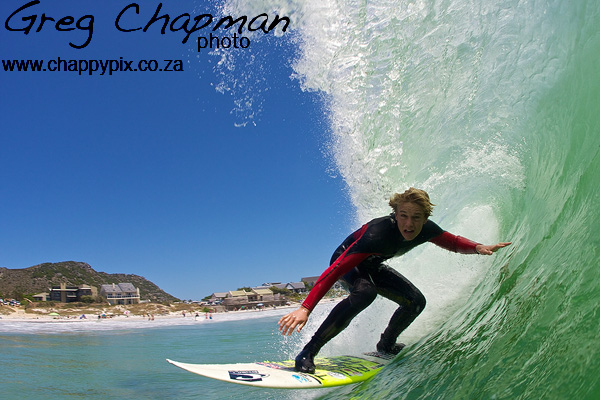 Dylan Wichmann pulls in at Kommetjie
I am not sure what was more nerve racking, swimming in shark-infested waters or the heaving waves breaking on the shallow low tide…
This ended up being a tough shoot due to the water currents and rouge sets that kept landing on my head, no matter where the currents decided to dispose of me.
However it was great to be back in the water and some good shots were captured.
The second swell arrived in Cape Town under a sunny sky and heat wave conditions.
On arrival in Kommetjie, I discovered to my pleasant surprise, that the water was warm (by our standards!)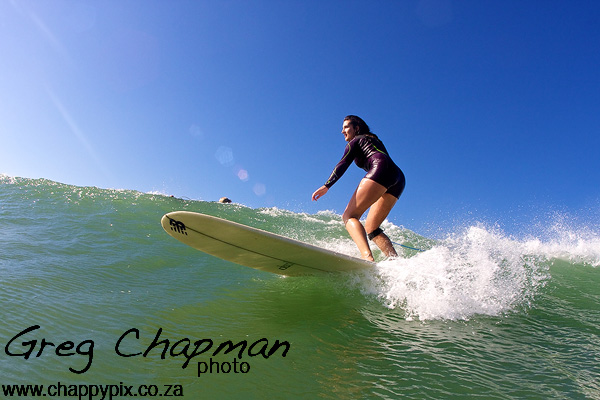 Taryn Kyte enjoying an afternoon long-board session
Seeing as I had my water housing with me and it was such a rad day, I decided to take a swim and "mess around"
Once in the water the swell picked up with the high tide and a gentle offshore breeze created some fun barreling waves.
It was feeding frenzy for the talent I had at my disposal for this shoot.
Many sick waves were ridden and the surfers gave me many opportunities to create some sick surf images.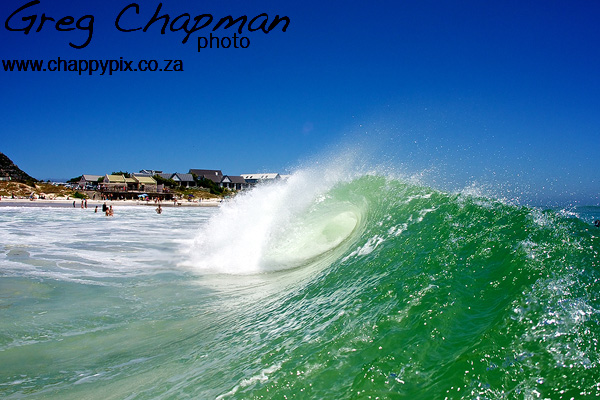 Good sand bank in Kommetjie producing fun lefts
This has to be my favorite water shoot to date!
Warm water coupled with fun waves and good surfers made for the perfect day out and some great images were created.
This particular Kommetjie swell stuck around and later that day I decided to swim again with talented long boarder Taryn Kyte and good friend Lisa Mace.
Even though the tide was dropping, the waves were still super fun, warm and shootable.
The girls had a blast and again some good images were made…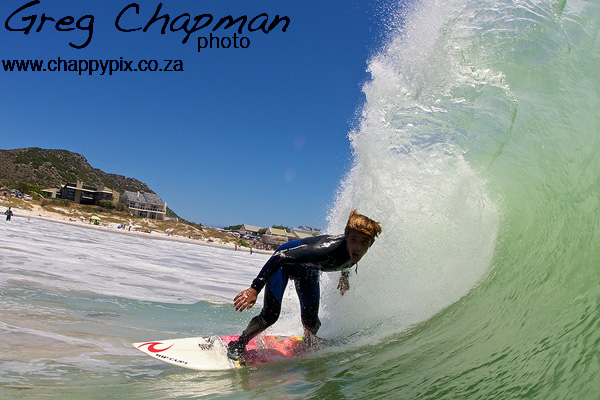 Brandon Benjamin sets up another sick tube ride
A gallery of of leftover images from the waves around Christmas 2012