So it's autumn (or Fall) here.
Generally this time of year brings a few decent waves and pretty good weather to these parts.
This year it was no exception and we were blessed with a few super fun swells that gave me a few more opportunities to get wet and attempt to capture some half decent surfing images.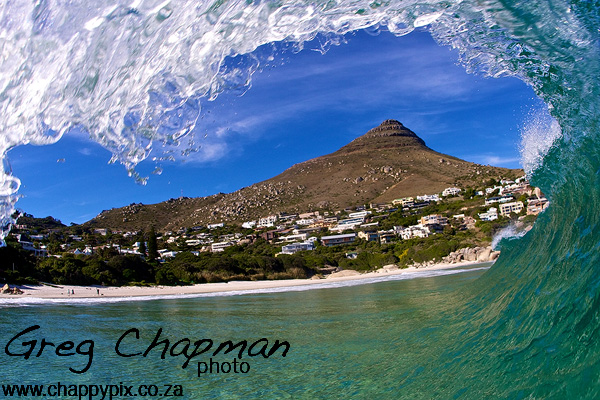 Managed to score a few barrels myself
I can only remember two occasions that I have shot surfing from the beach in the last few months. And both times were for two ongoing projects and we needed a tight action shot and a pulled back land shot.
Other than those rare occasions, it's been all water based for me of late.
Along with my usual 15mm fisheye setup, I finally got to use my 70-200mm lens from the water.
I have the 2.8 IS version of this lens which is a heavy piece of glass on dry land. Adding this weighty glass to my housing coupled with a long-lens port, and we have a setup that is heavy and extremely awkward to swim with.
The port is a "flat" port, which creates the additional problem of keeping it dry and free from water drops. It is quite a challenge in rough surf with a strong off shore wind blowing.
In short, this is a difficult piece of gear to manage but the results can be spectacular. This set up give me so many more composition opportunities and I can't wait to use it more.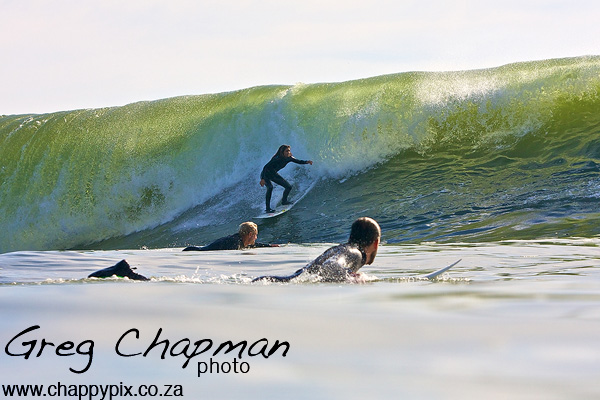 Charging Thermopylae with Tanika Hoffman
The first few shoots these autumns were, at the city surf breaks with Tanika Hoffman.
Firstly Tanika is a talented surfer that was part of the South African surf team that won Gold at the world surfing games in Panama in May 2013 and she rips.
Secondly, we got some good, uncrowned waves that were a bonus for me, as I don't like kooks riding me over!
These shoots were however a little tough and our hit rate was down but we still managed to nail a few shots with Tanika And Jordan Alexander.
The shoot that Jordan joined us on, was particular difficult as the waves were large and shifting, the currents were intense  and the light was changing as it was post storm conditions but the shots captured made the difficulties worth it!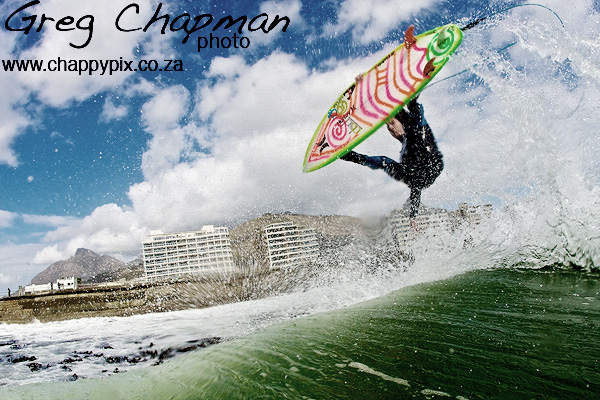 City boosting with Jordan Alexander
I also got to shoot Dangers, again with Tanika.
We were looking at Kalk Bay but it was inconsistent, a bit small and quite the crowd.
Dangers had just two sufers on it with loads of good waves coming through and the odd set closing out the break.
This was also my first attempt with the 70-200mm in the water.
Tanika caught a couple of good ones but she creased her board and brought our session to a premature end.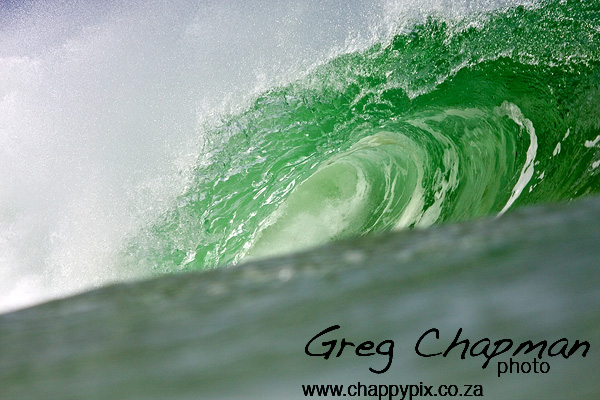 Dangers Reef! not looking like such a bad wave
Another first was a swim out at LLandudno with Dylan and Ryan Lightfoot and Gina Smith.
The waves were small with some good ones pulling in but the water was flipping freezing. Not ideal.
I was pretty stoked to have got one decent shot of everyone and was happy to have attempted to try a new break. Looking forward to giving it more of a go in the near future.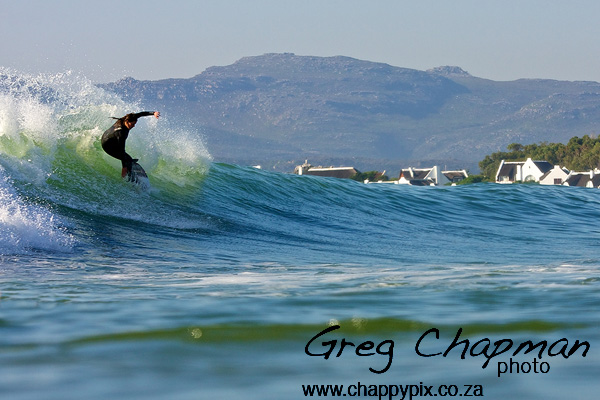 Trying to make the boring look interesting. Nikita Robb ripping boring old Long Beach
I was also very blessed to have caught up with Emma Smith while she was in Cape Town for fun sunset surf down in Kommetjie.
Sadly it was small and inconsistent but we had too much fun and got a couple of rad shots.
I so enjoy working with Emma.
She is one of the most consistent surfers I know and really tries hard in the water to get shots and it is no accident that we have had shots published in three magazines already this year!
A talented surfer, amazing and fun person to be around…
…and she has a healthy appetite! (Thanx for eating my birthday cake Em!!!)
This session with Emma I also had Jake Elkington out.
Jake was super keen to try get some shots, even though the waves were not really suitable. He took direction well, paid; attention and we got a couple nice shots.
I also tried to take Jake's board for surf, but that was not such a great idea…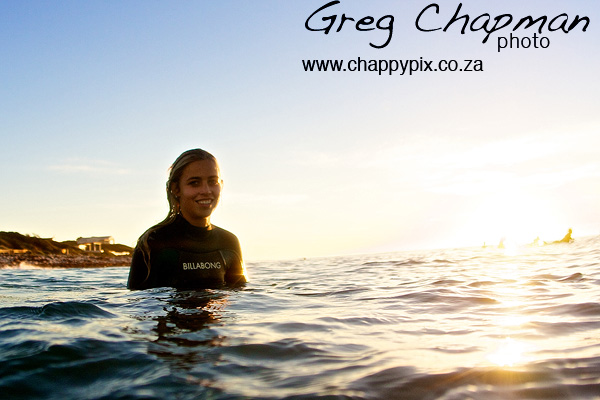 Had an awesome sunset session with Emma Smith
Recently, I got to shoot Krans again. Krans is a shallow beach-break just off Long beach in Kommetjie.  Gets hollow and hands out quite the beating!
Daniel Wilson did his best to ruin a sick shot by kicking up some spray on a good hook up.
Lucky for him, he nailed an epic shot a few moments later that almost killed me in the making.
Donovan Wichmann joined us a little later in the shoot and proceeded to catch anything and everything that came his way. We got a couple of decent hook-ups and a few shots were taken.
Don really impressed here, he took direction and made an effort to surf for the camera and gave me good opportunities to take the shot.
Shooting surfing is a team effort! Will not waste my time with surfers you think they know better. Don is definitely a hard worker and we can expect big things soon.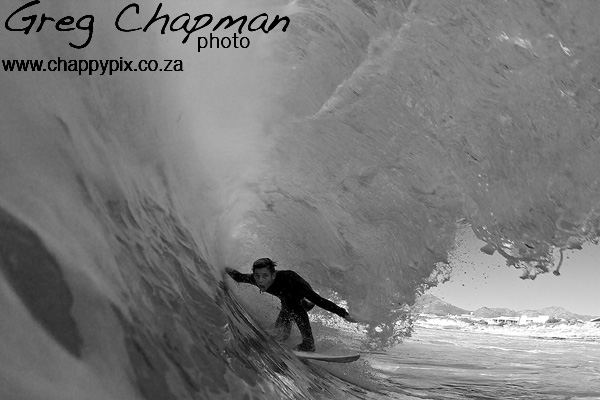 Donovan Wichmann getting some!
I did however miss out on a couple of good swell due to illness.
Shooting from the water this time of year has given me a couple colds and im not looking forward to winter in this regard, however, with winter we get more swells and possible more opportunities for image making and in this regard im amped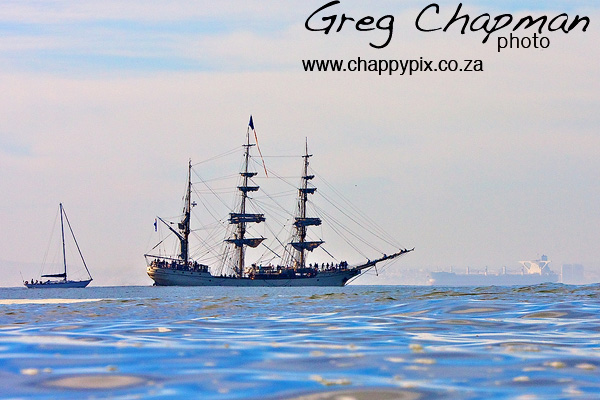 Interesting "traffic" in the shipping lanes
Gallery of left over images from Autumn 2013