I love the East coast!
The Kouga region in particular is a favorite.
Maybe it's the awesome light we get in this part of the world? Maybe it's the different climate? The warmer water? The chilled people?
Could it be the quality of the waves? This, after all this is the home to a pretty decent right hand point break in Jeffery's bay.
I am not sure what "it" is but whenever I mission up this way I feel so much more inspired, more creative and more stoke.
I tend to struggle with motivation shooting surfing in Cape Town these days. There are tons of people with digital cameras trying to shoot surfing these days and this does not help.
There is nothing more irritating than organizing a crew to shoot with and having the shoot "poached".
Up the East coast I have complete freedom of expression, the freedom to shoot what I want, how I want, and when I want too with no one bothering me.
Always magical when the waves PUMP
I was up The East Coast to shoot a feature for an international publication and to shoot the  SA junior surfing champs for the Western Province surfing team.
In the week leading up to the competition, we got waves. Sick waves!
Yet again I was treated to some East Coast magic and the good waves where coupled with good weather and light.
It is all very well having the favorable weather and waves, but for good surf image making, I need the surfers to perform and work to my visions.
Lucky for me I had a group of surfers that met my requirements…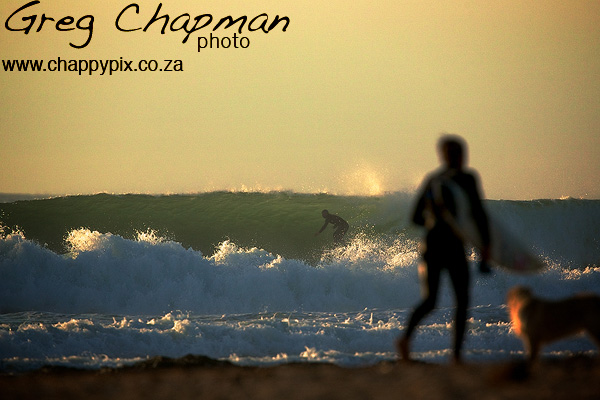 Early Morning Key-hole run…
Dylan Wichmann Was Impressive on this trip
This 15 year old goofy foot surfer from Cape Town tore supers apart on his backhand with style and confidence.
This young grom has a classic backhand style that is a joy to capture.
Dylan also scored the best barrel of the trip!
He snagged a  solid set wave that he carved all the way to the car park section, cracked a hard bottom turn, stalled, disappeared from view and exited down by impossibles. The claim was pretty impressive too…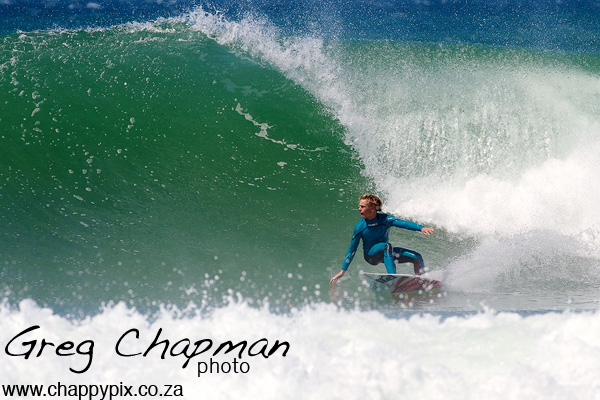 Class Act! Dylan Wichmann on his back-hand 
Another standout performance was that of Matt Pallet. This surfer possesses a huge front side hack that was well suited to the perfect walls of Super Tubes.
Matt is so much fun to work with, great style in the water and lots of fun on land. Always enjoyable hooking up with him and its a great pity he has moved back to Durban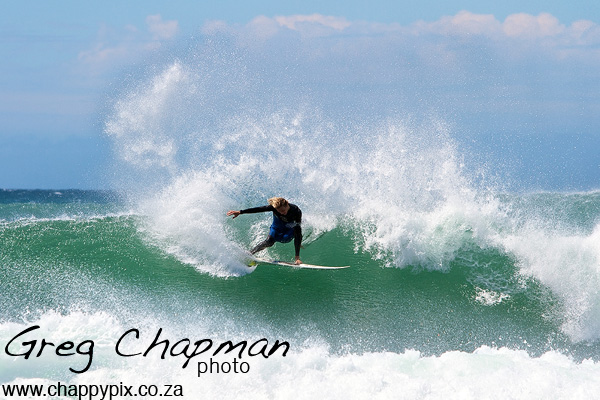 Matt Pallet lays down a thick hack
Emma Smith, again, was awesome to work with!
Not only the nicest, most down to earth person out there, Emma is a hugely talented and hard working surfer.
Zigzag surfing magazine recently nominated Emma as 1 of 3 young ladies as South Africa's "next big thing" and Emma was keen to live up to expectations and impress.
Impress she did!
Emma ripped in the water. She took direction well and we came back with some great shots.
It is so nice to work with someone who appreciates the time and effort you put in.
Emz is a true pro and deserves more recognition for her talent, commitment and hard work.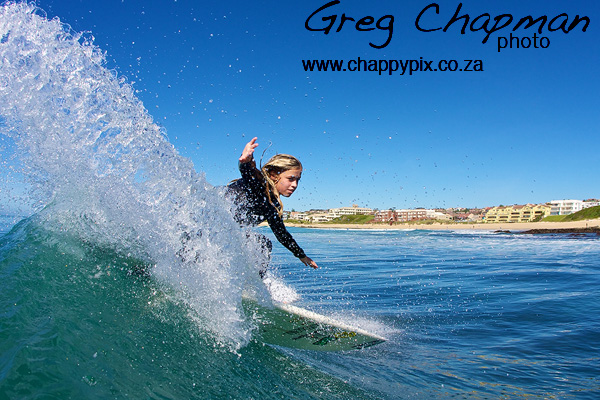 Emma Smith hugely talented, stylish and a pleasure to work with
There were some impressive surfing performances on this trip.
Benji Brand went to town on his backhand. No section was safe from Benji's big hacks and precise turns.
Chris Leppan , Jake and Max Elkington all got decent waves and smashed them to bits with full commitment.
I was blessed with the quality of waves, Some fantastic weather and light and level of surfing and commitment from the surfers I had was beyond expectations.
This was another thoroughly enjoyable surf trip.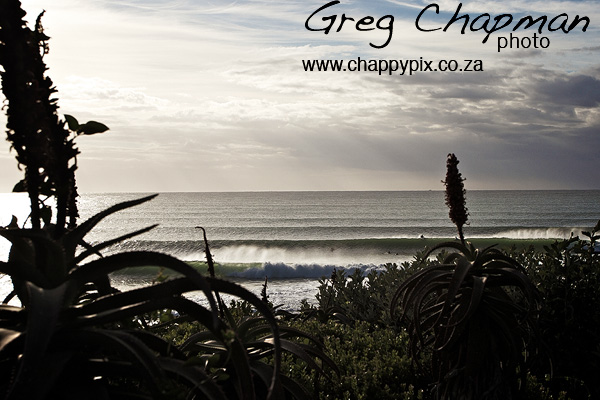 Lines! Magic Lines
A Gallery of some images from a magical surf mission up the East Coast.