Goodness me we have had a cracking summer of waves and surfing in this part of the world. From good clean offshore surf at the iconic summer beach breaks to epic deep ocean swells that lit up the entire Cape coastline and beyond. We have had it all. Also throw in a little surf trip up the East coast with some amazing humans (namely the Smith girls) and you have a styling summer…
My biggest regret this summer is not shooting more of the epic waves and sick surfing. Missing out when I am amped to shoot totally kills me but I am pretty stoked with the sessions I got to document. Some nice images were taken.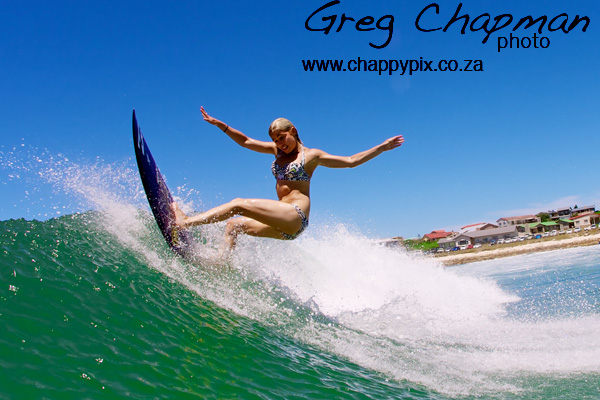 Emma Smith Smashes a summer beachbreak
Things started well enough with some good waves at our favorite beach break in Kommetjie.
We then moved on to a session across False Bay with Dylan Wichmann that was so fun.
Koeel Bay has to be my favorite day mission here in the Cape.
Yes the break is populated with hungry man-eating Great White sharks but the water is (usually) warm.
Looking on from the beach the waves looked like a bit of a mission but seeing as we had come all this way, we decided to give it a go and "see what happens".
Good thing we did as it was flipping firing out there!
The trouble with water shooting a beach break like this is there is a lot of swimming to stay in position. Dodging sets and dealing with a strong current Dylan and I got worked but it was worth the effort. We got a couple of decent hookups and a few decent shots were captured.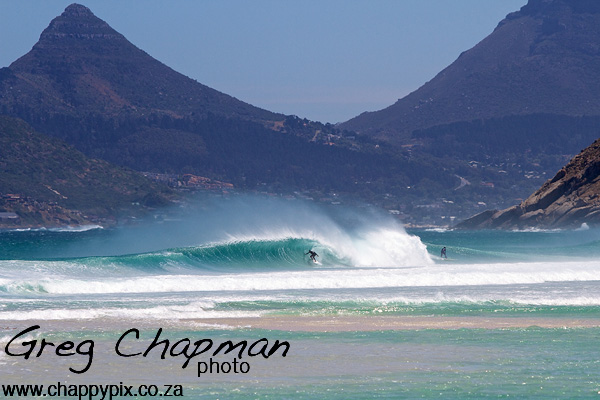 Beach breaks in deep south have had their moments
There were a few good days during December.
It also got windy, very flipping windy that saw the water temperature drop to levels not fit for human recreation.
A couple of swells did pull in that saw a certain beach break firing while my favorite city break had a couple off good days (see 2 days at off the wall).
I also (vaguely) remember a session or two down at crowd central in Kommetjie
Ice Cold
January was fun!
After a slow non-eventful start to the New Year there was a crazy fun surf trip to Seals beach break with the beautiful Smith sisters and standout pro junior surfer, Dylan Lightfoot.
I love Seals beachie, even though I have only been down here once before (see Smith sisters) I can definitely see potential for some good surf image making.
To say I was frothing about theis mission is a gross understatement! This trip had such potential to yield great images and I was super psyched.
Our first surf was with Emma and Gina Smith in slightly disappointing waves with a hedious brown tinge to the water color but the water was warm and I was shooting with my favorites.
The girls did mange to find some good waves and ripped them. It took me a little while to get my timing with Emma right as she was surfing a bit faster than normal. May be due to all the coffee she consumes…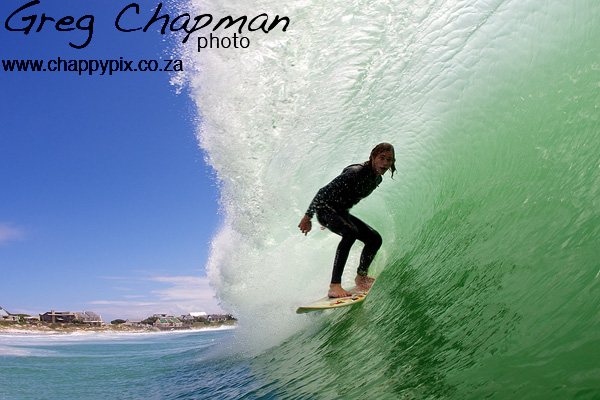 Daniel Wilson all wrapped up in the icy Atlantic
The next morning we hit it earlier.
This time the youngest Smith, Zoe and the Lightfoots joined us.
Sadly the waves were smaller, the light was iffy and the whole thing was not looking too great. We gave it a go and all had some fun in the warm water with the highlight for me being little Zoe Smith pulling into some mini barrels.
A couple of hours later after the first session we all decided to give it another go. After all it was a rad day with warm water and the waves looked a little better on the changing tide.
This surf was so much better!
As soon as I joined the lineup Emma Smith found a good running right and laid down a useful turn right under my nose. She then repeated the feat on a slightly bigger and better wave the very next one she caught.
She was clearly going for shots and nailed two mag quality shots in a couple of minutes.
Not to be outdone, Gina was also trying hard for shots and also scored a couple decent ones during this session, as did Zoe.
Dylan Lightfoot was also ripping.
I did miss a few decent potential shooting opportunities with Dylan as he was paddling up and down the beach looking for the best sections but I am stoked with what we got.
This little session made the trip worth the effort. The waves got super fun for a short period and everyone was having a blast. I always love hanging and shooting with the Smith sisters, we always have so much fun and usually get one or two good images and this was no exception.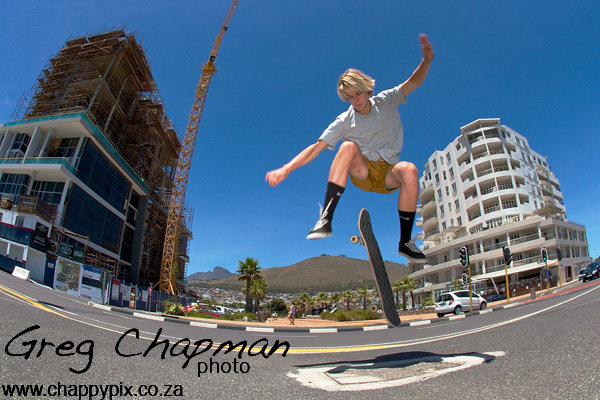 Summer Skate sessions when it goes flat with Dylan Wichmann
Shortly after the Seals trip I scored a surprisingly awesome session with Daniel Wilson and Donovan Wichmann.
Daniel was almost over it when I decided to swim but he agreed to come surf for another 15min or so.
After tring for some hook ups in pretty average waves, Daniel found a sick right and we both got barreled and the potential of the quickly improving waves became clear.
We were then joined by Donovan Wichmann, who took quite a beating on his very first wave much to my amusement.
Late in to the session, I think it was Don who pointed out how far down the beach we had drifted. It was at this time that a solid set become visible. Donovan, sitting to my right, picked of the first one and stylishly pulled in to a big hollow tube. As the wave past over me while I was shooting, I was moved a little towards shore which ended up being a blessing.
Daniel sitting to my left, was now paddling into the second wave of this set which was a bit bigger and approaching fast.
The view I had of this barrel was insane! Dan and I both got so barreled with him passing within centimeters past my housing. I popped out the back without any trouble while Dan took a solid beating.
Session over!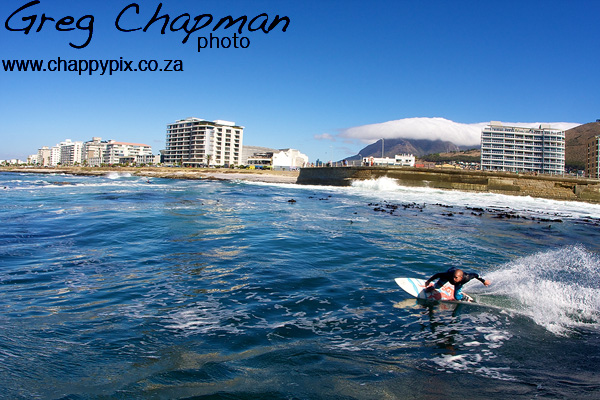 Stoked the city breaks had waves
February saw some solid swells and the two Smith girls were in town for a visit.
I was stoked to shoot Gina Smith in some lefts for a change.
I honestly think Gina is underrated as a surfer and even more so in lefts (her forehand). The less than average lefts I got to shoot Gina were surfed with lots of style and power.
I was also super excited to shoot Emma Smith at my favorite city break.
Being (understandably) nervous about surfing this particular intimidating left, Em quickly grew in confidence and nailed our best ever backhand shot form the water. Emma's talent and class really shine through when you push her comfort levels a tad.
Shooting with the Smihs I Also had Tanika Hoffman who was her usual consistent self and was fun too shoot with and we scored a few good frames.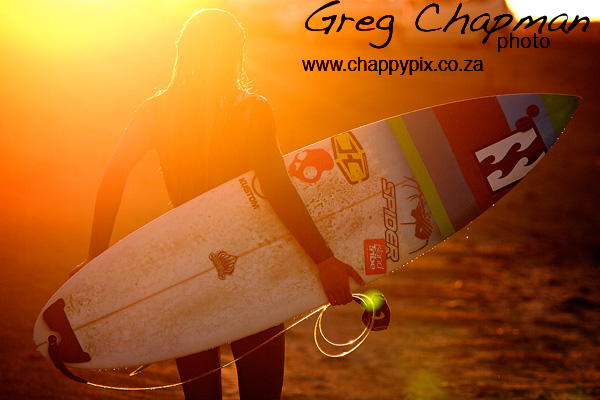 Post surf car walk with Tanika Hoffman
Tanika Hoffman on a solid city left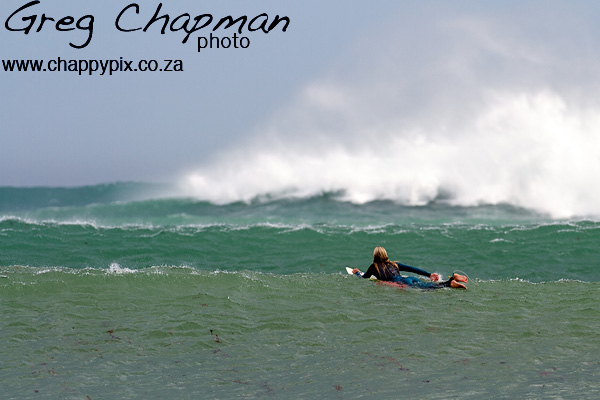 Emma Smith scratching a solid swell in Cape Town
Later in the month I caught up with Tanika when a huge swell was pounding the Cape. Our favorite spot was firing at 6 foot plus but the spring high tide was making it a bit dodgy to surf.
Moving down the road she decided to give a long left-hander a go and I was to shoot from land. It was no surprised that Tanika found the best waves and charged. Some waves were at least 2x overhead for her but unlike her male counterparts, she was completely unfazed.
There were a few other fun surfs in ice-cold water in February. The highlight was catching up with some old friends namely Lisa Mace and Sarah Nicholson. Both ladies are very talented surfers and have national titles to their names but have focused their attention to other things so surfing is not so common for them anymore.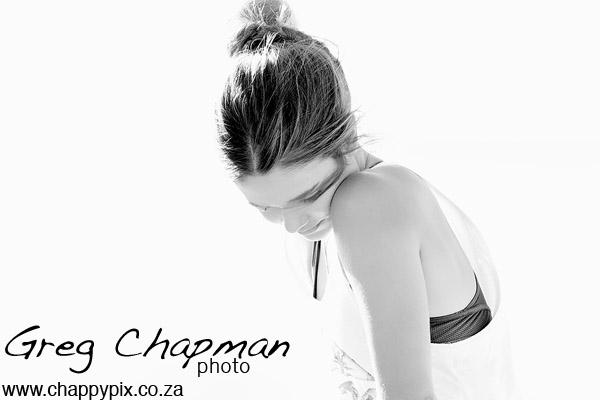 Tanika Hoffman thinking about it
So, yeah!
This has been an interesting summer.
It was fun to do a little land shooting again and im please with some of the water shots I captured.
In an attempt to speed up the learning process for water shooting I was working with a smaller group of surfers that I know well. This helps me to predict and react more quickly to what the surfer is going to do and I can position myself better. Still have loads to learn when it comes to water photography. It is not as easy as it looks…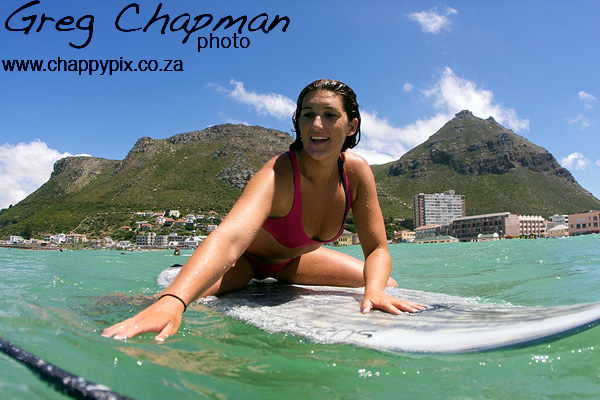 Fun times with top S.U.P surfer Tarryn Kyte
Had a couple of good moments this summer.
Non-more so than the rad seals surf trip in January. So a big THANK YOU to the Smith and Lightfoot families for making this possible. Spending time with you guys was amazing and can't wait to do it again soon…
Many thanx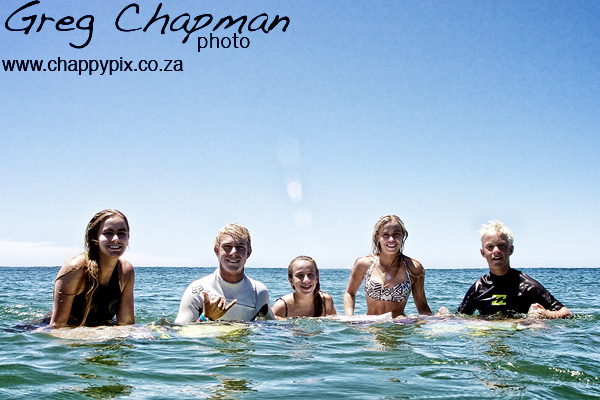 some much needed "family" time
Random Galleries of Summer shots
Surf
Lifestyle
bonus shot:  an Average Day down at LongBeach, Kommetjie